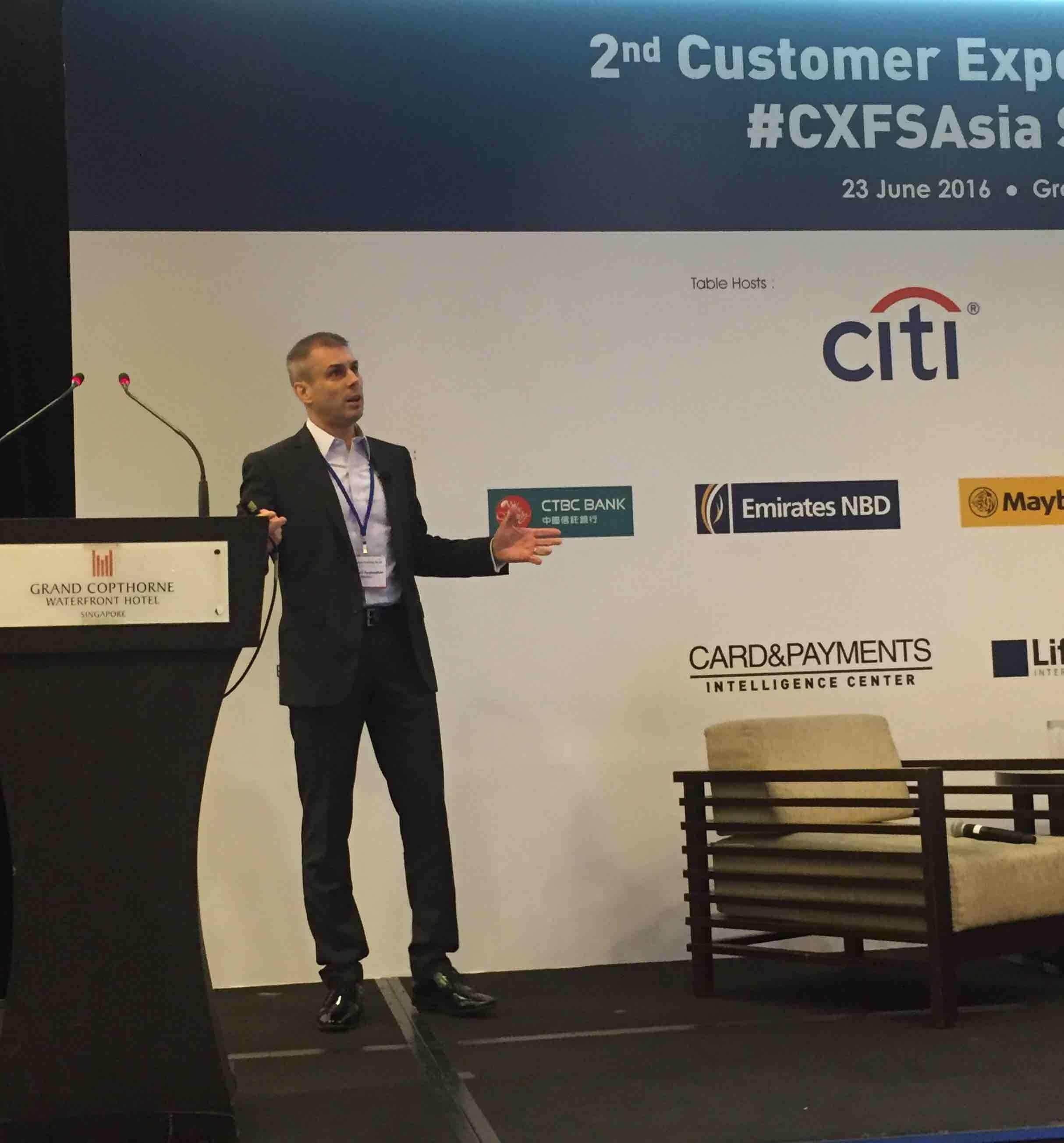 Event: Customer Experience in Financial Services Summit and Awards 2016
Date: 23rd June 2016
Venue: Grand Copthorne Waterfront Hotel, Singapore
Customer Experience in Financial Services Summit and Awards 2016 brings together the most successful financial institutions that have hit the mark in trailblazing customer experience strategies and initiatives in building sustainable and effective CX strategies covering customer analysis, product differentiation, and channel management, altogether providing an engaging platform to discuss how institutions in the financial services sector can achieve a truly sophisticated yet realizable customer-centric organization.
With the advent of globalization and increasing market competition, consumers today are spoilt for choice. Brand loyalty is not a prevalent characteristic among the new generation of consumers. So, how can financial institutions develop this to ensure business sustainability for the long term?
Piotr JJ Szymanski, Regional Director of Commercial & Client Services, YouGov Asia Pacific, will explore the role of mobile technology, and social media on the path of purchase in financial industry, and what market trends industry players should play attention to in order and gamification to engage customers. We will also look into how market research can track consumer brand healthiness and subsequently build brand loyalty.
Organized by: