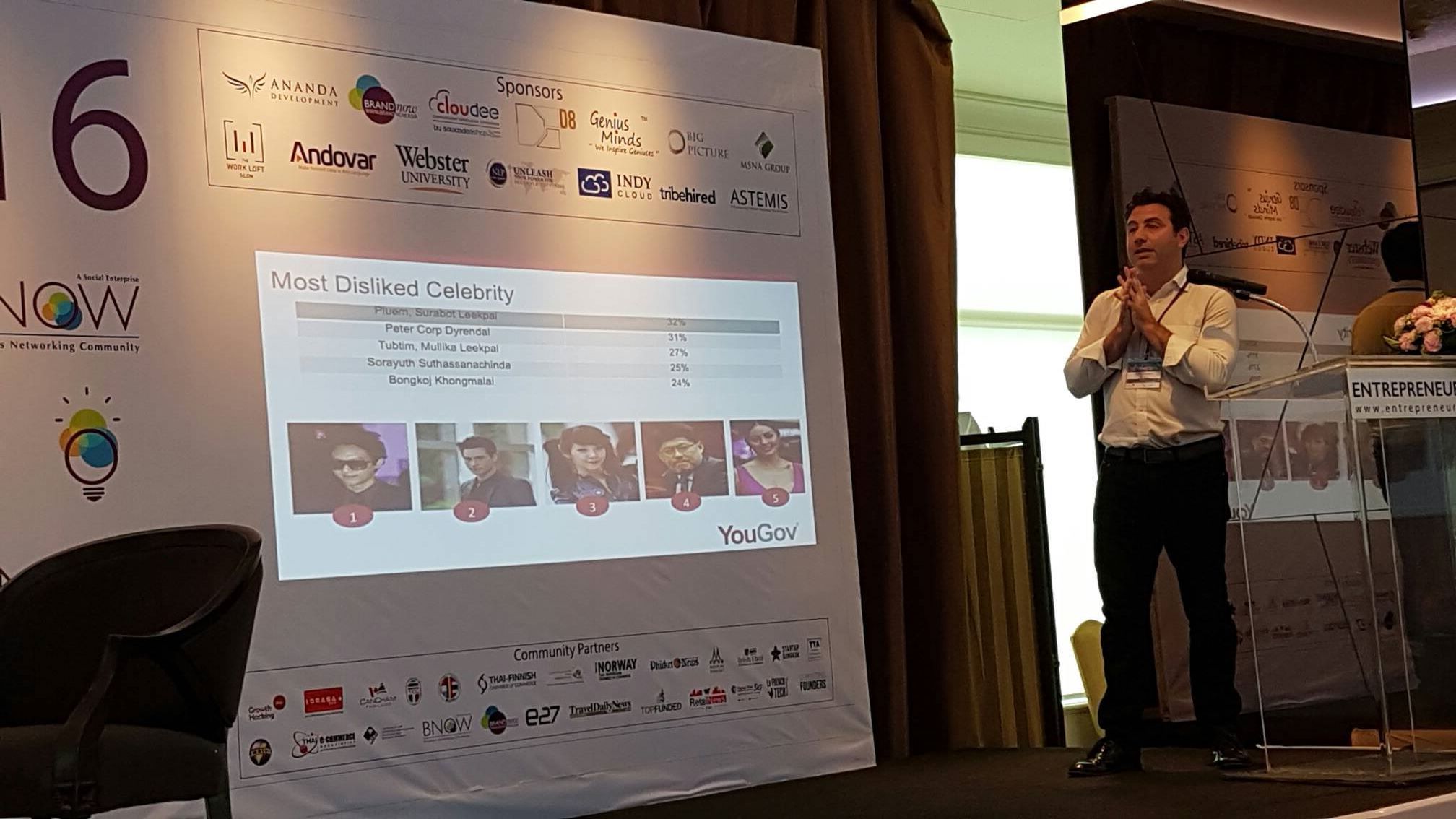 Event: Entrepreneur Summit Thailand 2016
Date: 8th July 2016
Venue: Entrepreneur Summit Thailand 2016
Entrepreneur Summit Thailand 2016 is an event organized by Bangkok Now (BNOW.org) in collaboration with e-Biz Expo 2016. This is a full-day program geared towards entrepreneurs (startups and SMEs). The event is designed to show how to start, build, grow, revamp and exit the business. Leading experts and entrepreneurs will share knowledge and insights.
YouGov not only acts as a supporting partner for Entrepreneur Summit, at this event, Co-CEO of YouGov Asia Pacific, Colin Marson, has also delivered a keynote presentation at the event to share insights on how market research can help organizations to measure their brand healthiness and performance on different marketing campaigns.
Detailed agenda as below :-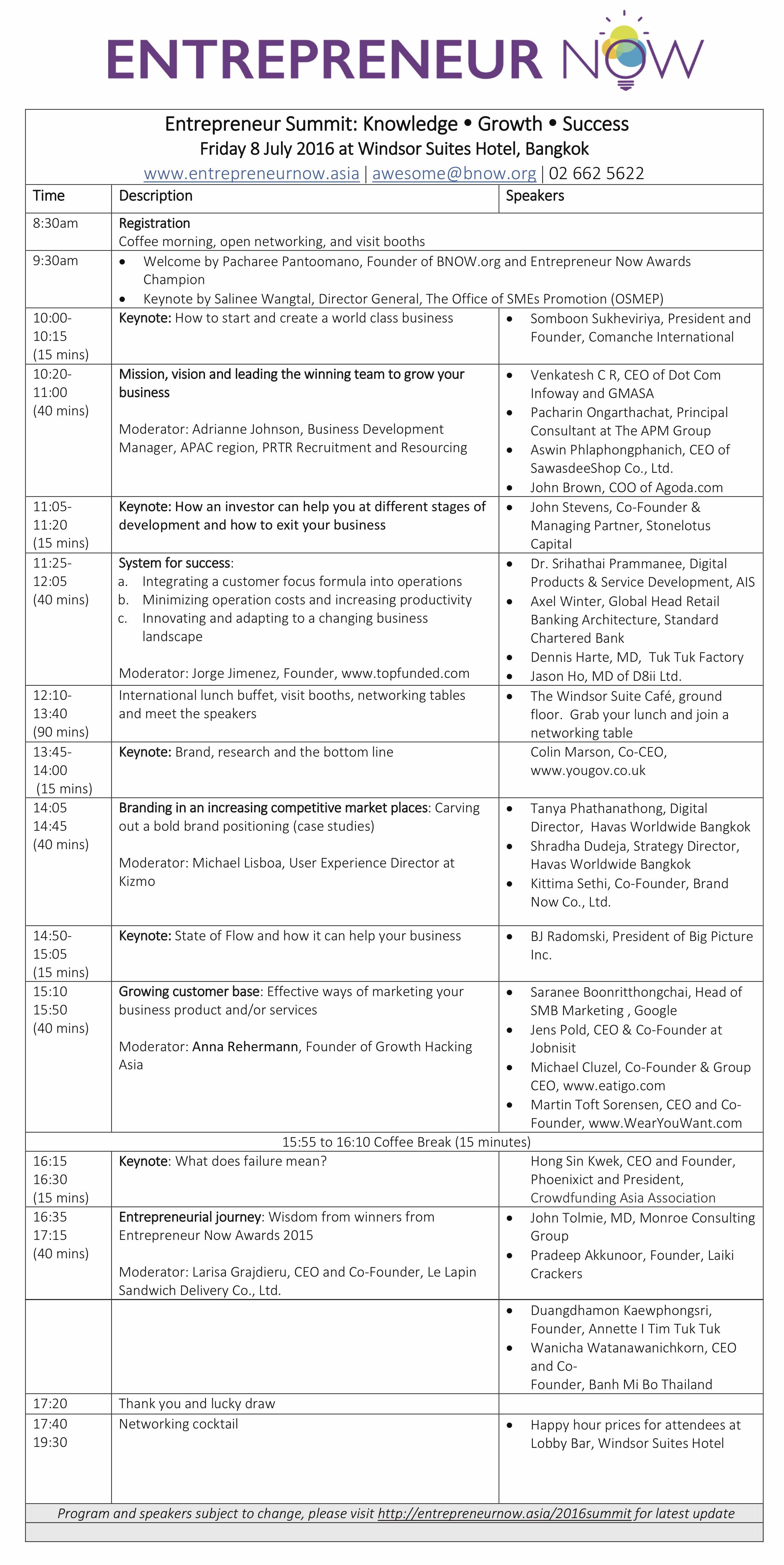 Organized by: