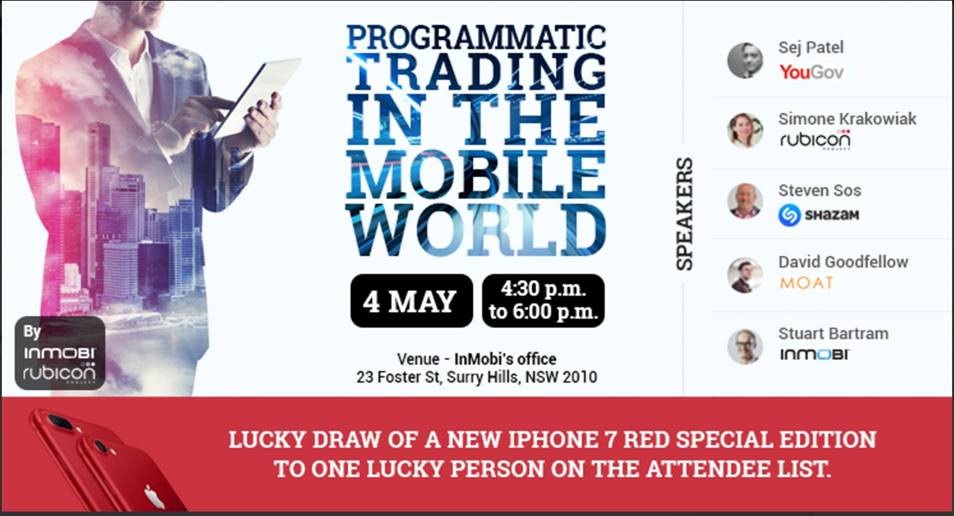 Organized by InMobi, "Programmatic Trading in the Mobile World" event will be held in Sydney on 4 May 2017. At the event, InMobi and its 5 guest speakers will provide insights on the multiple functions of mobile advertising and how these work together, challenging the current status quo and opening up conversations to define the path to better programmatically driven advertising, with a key focus on user experiences and data.
At the event, Sej Patel, Country Head of YouGov ANZ, will share insights on an independent mobile consumption study. According to the YouGov study, an average user spends 60% of their digital time on mobile devices, equating to approximately 2 hours per day, of which 87% is in-app. Gaming and Music categories saw the most engagement followed by retail and video entertainment.
Topics covered at the event range from growing programmatic spend into mobile to measuring viewability in-app. Join the event and learn more about programmatic trading in the mobile world!
Event details:
Event: Programmatic Trading in the Mobile World
Date: 4 May 2017
Venue: InMobi's office, Sydney, Australia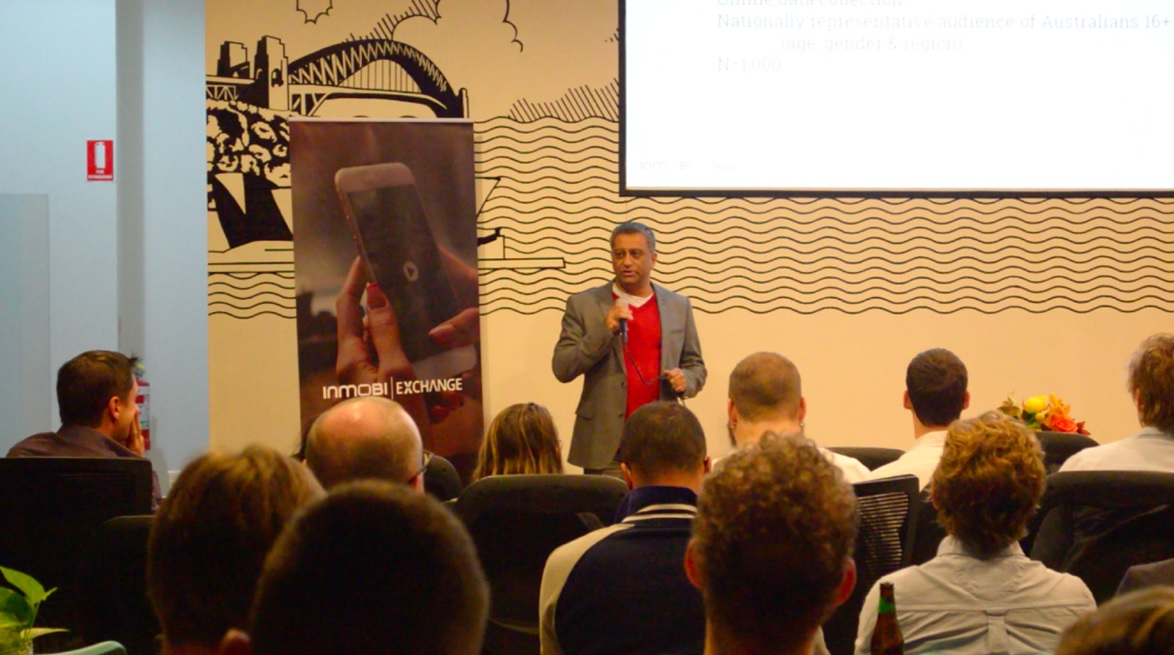 Organized by: