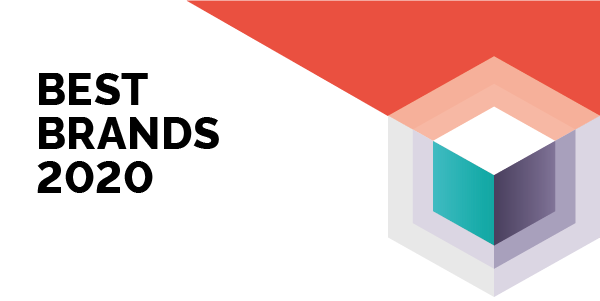 ---
In what has been a very challenging year for many brands amidst global crisis and uncertainty, we want to share some positive brand stories with the launch of the YouGov Best Brands 2020 South Korea.
Check out the below rankings to see which brands made the top 10 list, which brands have improved most year on year and the top 25 brands in the world.
The rankings data is drawn from our daily brand tracking tool BrandIndex, which measures the public's perception of thousands of brands every day across 40 sectors. 
YouGov Best Brands 2020 South Korea Rankings:
YouGov Most Improved Best Brands 2020 South Korea Rankings: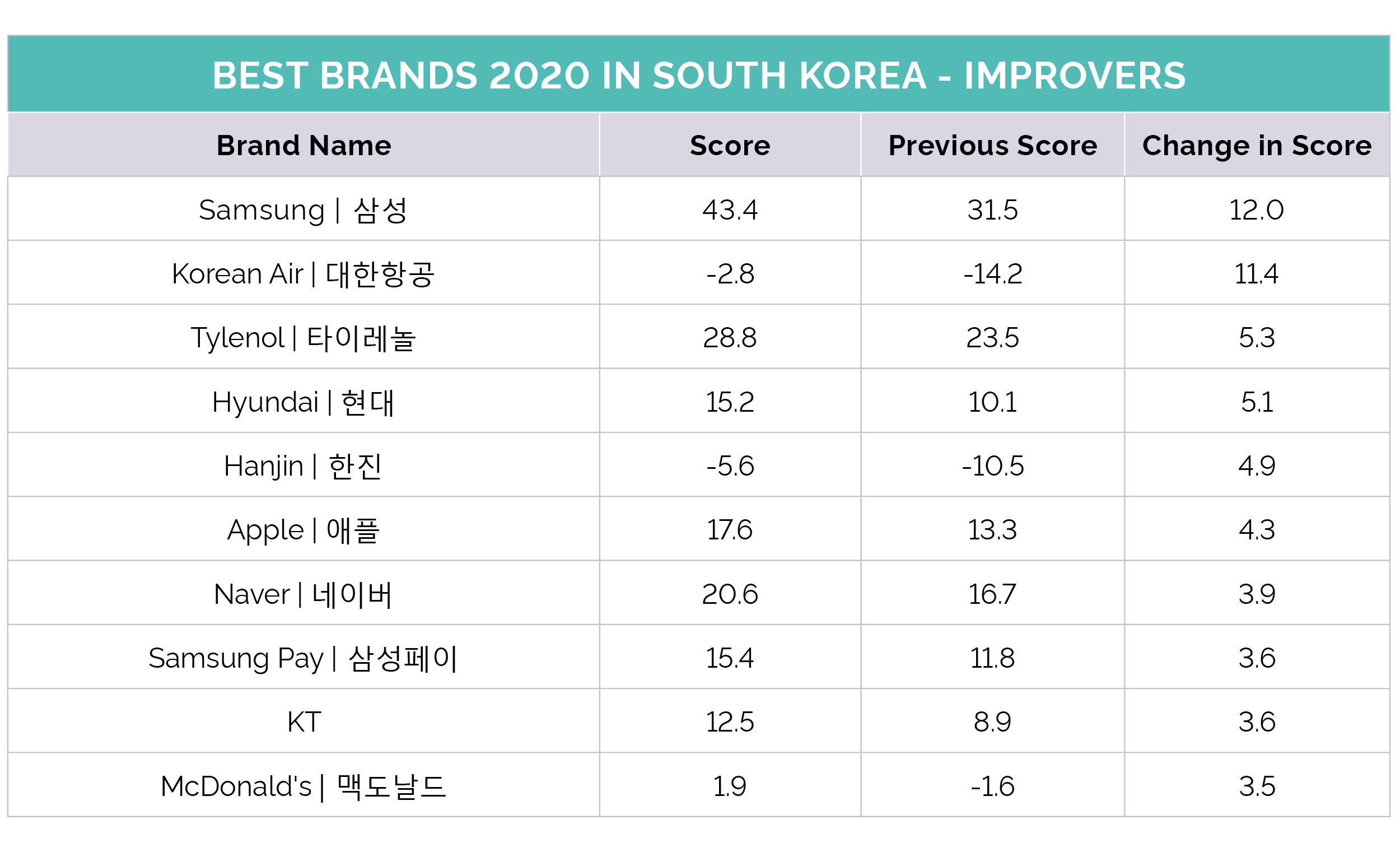 YouGov Best Brands 2020 Global Rankings: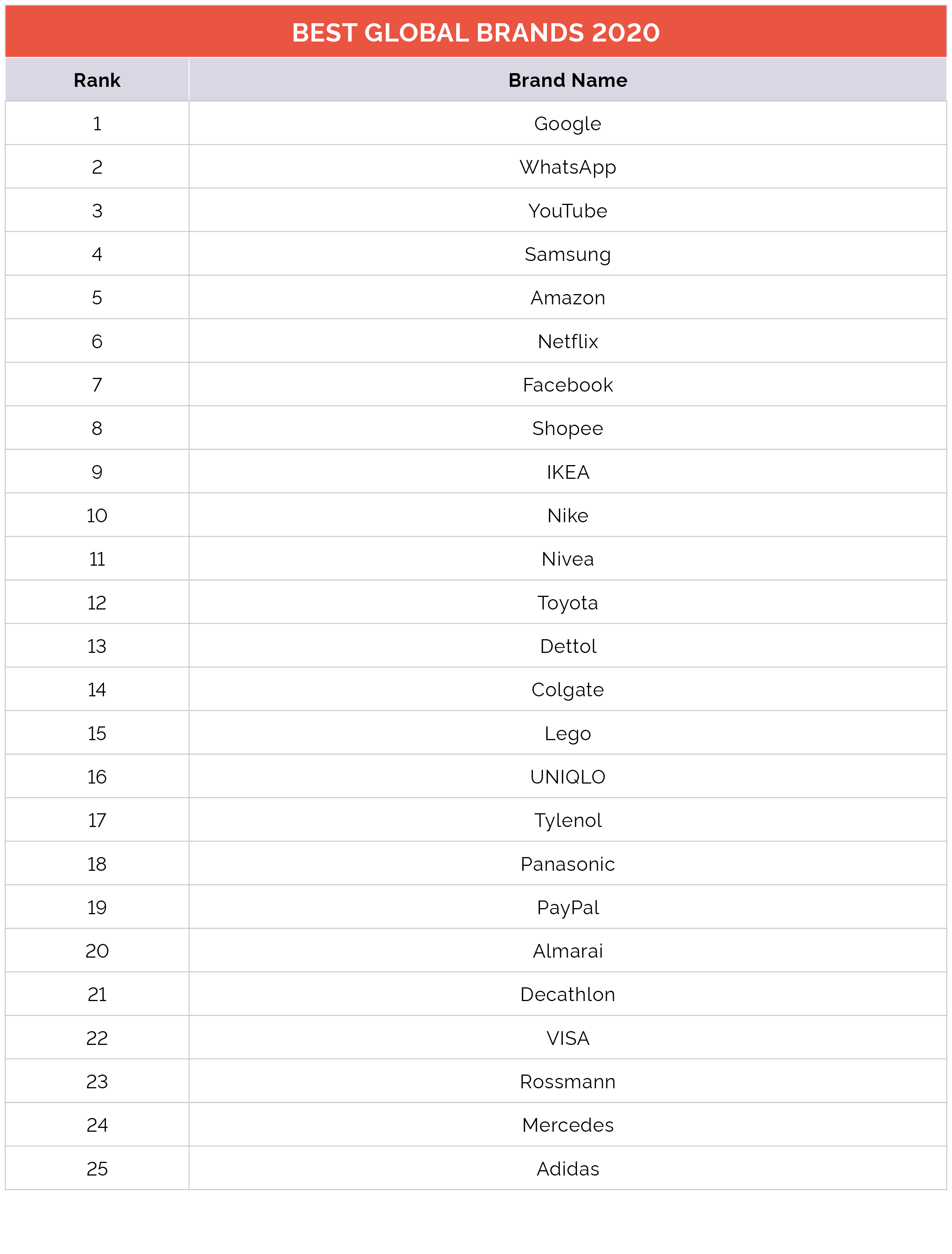 Methodology
The rankings are drawn from interviews conducted between October 2019 and September 2020. Each day consumers are asked their view on 225 brands in South Korea, which allows YouGov to build a picture of how different brands are perceived by the general public through comparing Index scores – which is a measure of overall brand health calculated by taking the average of Impression, Quality, Value, Satisfaction, Recommend and Reputation.
Impression – whether someone has a positive or negative impression of a brand
Quality – a net measure of whether consumers think the brand represents good or poor quality
Value – a net measure of whether consumers think the brand represents good or poor value for money
Satisfaction – whether someone is a satisfied or dissatisfied customer
Recommend – whether someone would recommend a brand to a friend or not
Reputation – whether someone is proud or embarrassed to work for a brand
Other APAC Markets
Check out our rankings at other APAC markets: 
Australia, China, Hong Kong, Indonesia, Japan, Malaysia, Philippines, Singapore, Taiwan, Thailand, Vietnam
Contact us to know more about YouGov Best Brand Rankings: